Tips & Timings For Perfect Turkey
How do I cook the perfect turkey?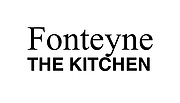 Step 1
Preheat your oven on 220°C for at least 15 minutes
Step 2
Make a note of the weight of your bird. Knowing the exact weight will ensure the cooking time is correct and avoid an overcooked and dry bird, or a raw one. We have made the following table with 2 cooking times to ensure the perfectly baked turkey. 
(The turkey gets delivered: spread with butter, herbs and ready to bake)